Maryland Employment Screening Background Check Services
Updated 05/2020
All employment background check services including instant driving records, employment drug screening and employment criminal record background checks are available in Maryland.
Use Of Social Media in Employment background checks In Maryland:
Maryland prohibits employers from requesting or requiring the disclosure of usernames or passwords to personal social media accounts, and prohibits employers from taking or threatening to take any disciplinary action against employees or applicants who refuse to disclose such information.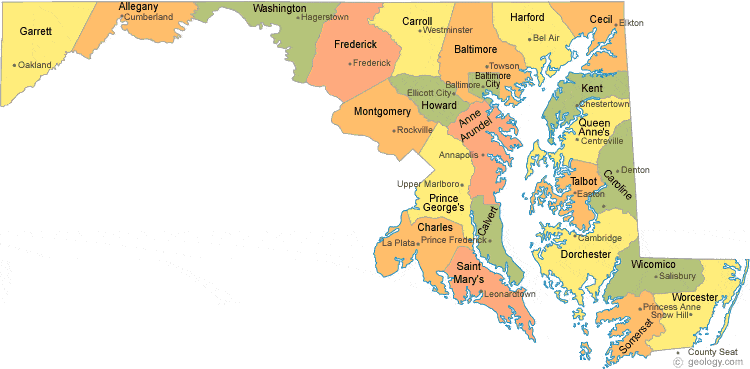 Our criminal records   Smart Search Plus®    has become the industry standard in Maryland  for a quality criminal records background check.
It includes an unlimited check of the Federal criminal records repositories in the states where the applicant has lived for the past 7 years.
It also includes a check of any needed state and county criminal records checks as well as a social security number address history trace, a multi-state criminal records database search and a check of of the sex offender registry in all 50 states.
It is the criminal records background check now chosen by most of our clients.
For a brief overview of all of our employment screening services, please   Click Here
No CRA may report records of arrest, indictment, or conviction of crime, which from date of disposition, release, or parole, antedate the report by more than seven years.
Exception: If salary will be equal to $20,000 or more, the 7-year restriction does not apply. 
Employment Background Check regulations In Maryland
Arrest:
No Maryland statues have been located that restrict an employer's ability to obtain and/or use arrest records.


However, employers or prospective employers may not require individuals to inspect or challenge their CHRI.
Md. Code Ann.,
Crim. Proc. §10-228.Conviction:
No Maryland statues have been located that restrict an employer's ability to obtain and/or use conviction records.
Employers may not require disclosure of expunged information regarding criminal charges in an application or interview or by other means. A person need not give information regarding an expunged charge that did not result in a conviction.
The refusal of an applicant to disclose an expunged charge cannot be the sole reason for his or her rejection from employment.
National Employment Screening provides professional pre employment screening services to Maryland employers to help you protect your employees and clients from the costly effects of making a "Bad Hire."
We provide employment screening and employment background check services for Baltimore, Chesapeake, Georgetown, Silver Springs, Brandywine and all other Maryland cities.
We provide employment screening services for hospitals, nursing homes, franchised auto dealers, staffing companies, employee leasing companies, PEO's,  trucking and transportation companies, banks, high tech companies, insurance companies and all other employers in all Maryland cities.
 Maryland Employment Background Check Law: Giving Employment References in  Maryland
The Maryland legislature addressed the problem of giving employment references with the following legislation:
An employer acting in good faith is not liable for disclosing information about a former employee's job performance or work record to a prospective employer and is presumed to be acting in good faith, unless disclosure was made with malicious intent, of false or deliberately misleading information, the employer is immune from civil liability for the disclosure and its consequences (MD Code Proc. §5-423)
Always remember that you must give accurate information to be afforded this protection.
 Information contained in pre-employment background verifications for adult dependent care providers may not be used for any purpose other than that for which it was disseminated; or be re-disseminated.
Please note that Federal employment screening law mandates background checks for employees who are engaged in particular industries.
The Office of Inspector General of the Department of Health and Human Services maintains a list of individuals who are excluded from participation in any of its federally-funded healthcare programs.
Exclusions are due to convictions for program-related fraud and patient abuse, licensing board actions and default on health education assistance loans.
Therefore, employers in affected industries should check the   OIG Exclusion list before hiring employees who might work in such programs.
The FACIS® program is also very important when screening medical personnel.
Click Here   for more information on FACIS®.