New York Employment Screening
New York Employment Background Checks

All employment screening services including pre-employment drug screening and pre-employment criminal record background checks are available in New York.
Update 05/2021
Please be advised that legislation has passed as part of the 2019/2020 NYS budget raising the cost of the criminal record search conducted by OCA's CHRS Unit from $65 to $105.00 (Includes state audit fee)  per name and date of birth.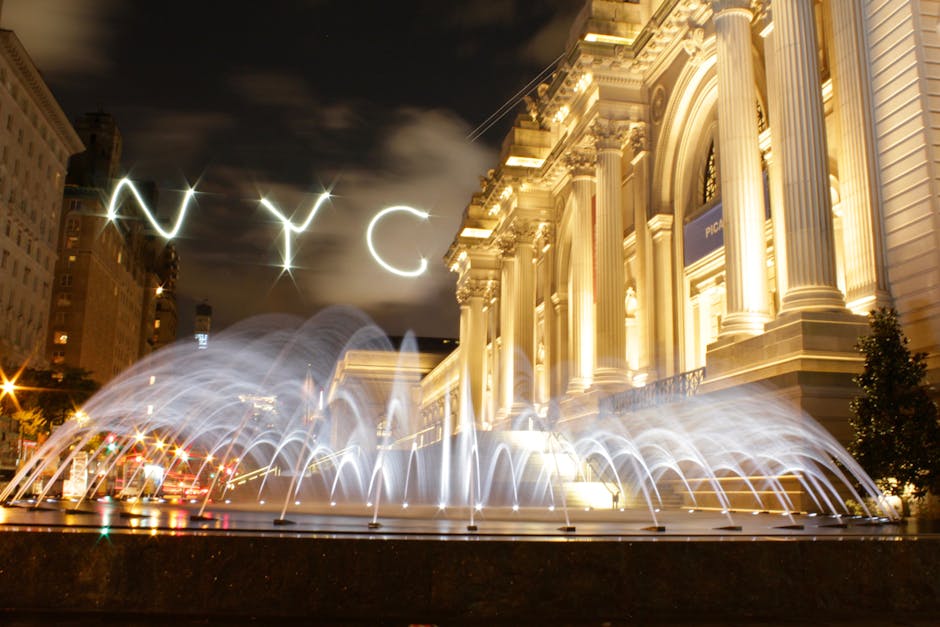 Pre Employment Screening In New York
National Employment Screening provides professional pre employment screening services to New York employers to help you protect your employees and clients from the costly effects of making a "Bad Hire."
Update April 200.
SUNY passed ban the box. The Box policy will be July 1, 2017. The State University of New York has voted to pass a Ban the Box resolution to adopt a policy that will eliminate questions about criminal records on applications filled out by students wishing to attend any of the SUNY schools in New York.


The effective date of the SUNY Ban the Box policy will be July 1, 2017.Click Here
updated April 2015 and reported by CNN.
Job seekers in New York City can now rest assured that their credit history won't impact their employment prospects.
The New York City Council passed legislation that bans most employers from discriminating against job applicants and current workers based on credit history.The bill passed Thursday by a vote of 47-3 and is being dubbed the strictest in the country.
The bill's sponsor, Brad Lander, said credit checks can be discriminatory and don't relate to job performance.
Our criminal records Smart Search Plus®  has become the industry standard for an FCRA compliant quality criminal records background check.
It includes an unlimited check of the Federal criminal records repositories in the states where the applicant has lived for the past 7 years.
It also includes a check of any needed state and county criminal records checks as well as a social security number address history trace, a multi-state criminal records database search and a check of of the sex offender registry in all 50 states. .
It is the criminal records background check now chosen by most of our clients. For a brief overview of all of our employment screening services, please Click Here
We serve New York City, Brooklyn, Queens, Bronx, Long Island, Staten Island, White Plains, Buffalo, Albany and all other New York Boroughs

We provide employment screening services for hospitals, nursing homes, franchised auto dealers, staffing companies, employee leasing companies, PEO's,  trucking and transportation companies, banks, high tech companies, insurance companies and all other employers in all New York cities.
Please note that in 2015, New York City has passed the "Fair Chance Act" which places significant restrictions on employer's use of criminal records in employment decisions.
For more information: Click Here
New York court fees are the highest in the Nation. Most of the larger Boroughs/Counties in New York charge Court access fees of nearly $65.00 resulting in county criminal records check for New York employment screening to cost about $75 per county.

New York employment screening law: New York restricts vendor reporting of criminal conviction information to seven years:
New York Reporting restrictions (Enacted 1977)
FCRA, Article 25 Section 380-j

Prohibited Information
(a) No consumer reporting agency shall report or maintain in the file on a consumer, information relative to an arrest or a criminal charge unless there has been a criminal conviction for such offense, or unless such charges are still pending.
(b) A CRA can report information about a detention of an individual by a retail establishment if the individual has admitted wrongdoing, has received notice that the information will be reported to a CRA and may be further reported to a retail establishment for employment purposes.
(f) No CRA may make any consumer report containing records of convictions which, from date of disposition, release, or parole, antedate the report by more than seven years.
Exception: If salary is reasonably expected to be $25K or more, the 7-year restriction does not apply.
New York law also requires that employers must dismiss records of any misdemeanor convictions older than five years unless the person has also been convicted of some other crime within the past five years.
 The state of New York has passed into legislation an amendment to their state laws which define how a background check can be executed by the state's employers and their obligations to consumers (or their job applicants).
This law will take affect on February 5, 2009. It has provisions similar to the Fair Credit Reporting Act (FCRA).
The New York Legislature has recently amended the original legislation concerning licensing and employment of persons previously convicted of one or more crimes to include Amendment 7638A:
All employers in the state of New York should note that as of February 1, 2009 you must comply with the New York State Correction Law Article 23-A, Section 753
SUBDIVISION (A) OF SECTION THREE HUNDRED EIGHTY-J OF THIS ARTICLE, TO A — — USER, THE PERSON, FIRM, CORPORATION OR OTHER ENTITY REQUESTING SUCH REPORT SHALL PROVIDE THE SUBJECT OF SUCH REPORT A PRINTED OR ELECTRONIC COPY OF ARTICLE TWENTY-THREE-A OF THE CORRECTION LAW GOVERNING THE LICENSURE AND EMPLOYMENT OF PERSONS PREVIOUSLY CONVICTED OF ONE OR MORE CRIMINAL OFFENSES.

The labor law is amended by adding a new section 201-f to read as follows:
201-F. POSTING REGULATIONS ON EMPLOYMENT OF PERSONS PREVIOUSLY CONVICTED OF ONE OR MORE CRIMES.

EVERY EMPLOYER SHALL POST IN HIS OR HER ESTABLISHMENT, IN A PLACE ACCESSIBLE TO HIS OR HER EMPLOYEES AND IN A VISUALLY CONSPICUOUS MANNER, A COPY OF ARTICLE TWENTY-THREE-A OF THE CORRECTION LAW AND ANY REGULATIONS PROMULGATED PURSUANT THERETO RELATING TO THE LICENSURE AND EMPLOYMENT OF PERSONS PREVIOUSLY CONVICTED OF ONE OR MORE CRIMINAL OFFENSES.

Basically, the law requires employers that conduct background checks to post a copy in a visually conspicuous area and provide all applicants who have a criminal record a copy of:
New York State Correction Law Article 23-A, Section 753:
Licensure and Employment of Persons Previously Convicted of One or More Criminal Offenses

This article reads as follows:
§ 753. Factors to be considered concerning a previous criminal conviction; presumption. 1. In making a determination pursuant to section seven hundred fifty-two of this chapter, the public agency or private employer shall consider the following factors:
 (a) The public policy of this state, as expressed in this act, to encourage the licensure and employment of persons previously convicted of one or more criminal offenses.
(b) The specific duties and responsibilities necessarily related to the license or employment sought.
(c) The bearing, if any, the criminal offense or offenses for which the person was previously convicted will have on his fitness or ability to perform one or more such duties or responsibilities.
(d) The time which has elapsed since the occurrence of the criminal offense or offenses.
 (e) The age of the person at the time of occurrence of the criminal offense or offenses.
(f ) The seriousness of the offense or offenses.
(g) Any information produced by the person, or produced on his behalf, in regard to his rehabilitation and good conduct.
(h) The legitimate interest of the public agency or private employer in protecting property, and the safety and welfare of specific individuals or the general public.
2. In making a determination pursuant to section seven hundred fifty-two of this chapter, the public agency or private employer shall also give consideration to a certificate of relief from disabilities or a certificate of good conduct issued to the applicant, which certificate shall create a presumption of rehabilitation in regard to the offense or offenses specified therein
Generally, this law requires employers to:
Post a copy of Article 23-A in their place of business in a conspicuous area.
They must present a copy of this document to the subject of a background check when consent to conduct a background check is requested.Furthermore, the document must be given to the subject of a background check once again in the event that a criminal conviction is revealed on the background check.
Protection For Employers included:
The law was also changed to protect employers from negligence suits if they hire people with a criminal history who cause harm. Under the new law, an employee's criminal past can't be used as evidence of negligence if an employer followed the law.
New York employment screening law: New York-Giving Employment References
Apparently, New York employment screening law does not provide specific protection to employers as it relates to supplying references concerning past employment.

It would seem that previous employers may provide any non-confidential information about a previous employee, so long as it's true and isn't provided to maliciously harm the employee.
An employer who provides false information that disparages the employee may be liable for defamation.
Lacking specific protection by state law, In order to avoid potential liability, many employers often refuse to comment on a past employee's job performance and confirm only minimal information such as dates of hire and separation, plus wage or salary information.
This practice, however, leaves employers between the proverbial "Rock and a Hard Place" as they may find themselves the target of a lawsuit from a subsequent employer for failing to disclose a potentially dangerous employee.
New York employment screening law: At Will employment law doctrine
New York employment law provides that employees are presumed to be "at will."
At-will employees may be terminated for any reason, so long as it's not illegal. Generally, employees who work under an employment contract can only be terminated for reasons specified in the contract.
In New York, establishing an express limitation curtailing an employer's right to terminate at will can rebut the at-will presumption.
Pre employment screening and employee background check services available in New York:
We also offer ongoing routine FACIS® monitoring.

Easy ordering, check the results at any time through our secure website.

Risk-mange  your liability, requiring all health professionals, volunteers  and vendors to have a criminal background and FACIS® check.
Our Automated Employment Screening provides an applicant controlled process that allows FCRA compliant background check forms, including Electronic Chain-Of-custody  forms and  releases to be completed online by the applicant.
We provide several short   videos    to  easily acquaint you with the system.
This really does make the background check process fast and easy.
Please   Click   or call for more information.